An introduction to Divers Down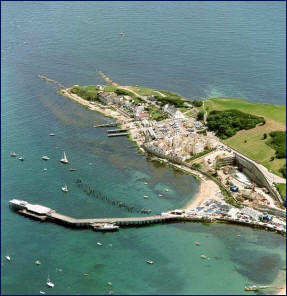 Swanage, on the South Coast in Dorset, has much to offer, with its rolling green hills to one side of the Bay and Peveril Point to the other.
But undoubtedly the main attraction for divers is Divers Down, Britain's oldest dive school, established in 1958.
Swanage has always been a popular dive site for all standards of diver and this year Divers Down celebrates its 56th Anniversary.

Nestling nicely on the pier to the South of the town, Divers Down has an ideal location, with the underwater world of wonder lying directly beneath it, attracted by the confines of the wooden pier framework.

There are a variety of other dives including many wrecks which lie in deeper water outside the bay.
These include, Kyarra, Betsy Anna, Valentine Tanks, Aeolian Sky, Carantan, Firth Fisher, Venezuela, Hazlewood, Aparema, Avanti, Everleigh, Simla, Smyrna and many more.
Our Shop on Swanage Pier sells a large variety of equipment including Masks, Fins, Snorkels, Clips, Bags, Bungee, Hoods, Gloves, Boots, Reels, SMB's, Neck Seals, Wrists Seals, Glues and much, much more.
Please note that Divers Down will be closed on the

1st and 2nd of July 2017 due to the Pirate Festival

being held on Swanage Pier. Lock up your wives,

daughters and animals as Marauding Pirates will

be everywhere.
Dive Spaces coming up:




Monday 26th June


11.30 Valentine Tanks
14.30 Peveril Ledges



Tuesday 27th June


09.30 Old Harry Drift
12.30 Betsy Anna

Friday 30th June - Sunday 2nd July
No Diving and Shop Closed for Swanage Pirate Festival on Swanage Pier



We are now taking bookings for the rest of this year

and you can email:

medina@madasafish.com




or text 07977 142661




with all enquiries.

If you would like to reserve spaces on a dive or would like more

information then please do not hesitate to contact us.

Phone or text: 07977 142661

School & Sightseeing Trips
We run regular educational trips for schools and other groups, during the summer months. Two of our boats are particularly suited to this and each
boat takes a small group of 12 pupils plus one teacher. We can give
informative talks on errosion, local landmarks and features etc. showing
off the beauty of the Jurassic Coast around Old Harry Rocks and to the
Peveril Lighthouse.
We have operated these trips for many years now and they are proving increasingly popular with all trips tailored to suit your requirements.